KEY WORDS: dcaptain.com FIRE DEPARTMENT MEMORABILIA DEITZ dietz vintage GAMEWELL FIRE ALARM BOX police telegraph antique leather fire powercall NOZZEL SIREN LIGHTBAR SPEAKER STROBE CAIRNS FIRE HELMET SMOKEY BEAR FEDERAL SIGNAL CODE 3 SOUTHERN VP SVP FIREFIGHTING ANTIQUES WHELEN RADAR GUN POLICE EQUIPMENT
WELCOME TO:
DCAPTAIN'S PLACE
Dcaptain.com on the net
WE ARE LOCATED IN BEACHWOOD, OHIO USA

Hobbies and Interests: COLLECTOR OF FIRE MEMORABILIA, SELLING AND TRADING EMERGENCY LIGHTS AND SIRENS.

Welcome to fellow firefighters and collectors of fire memoribilia, feel free to take a tour of my stuff on the following pages, and thanks for coming by.
MOST ITEMS ARE AVAILABLE FOR TRADING !

If you are looking for something and do not see it, email me and I will see if I have it or can point you in the right direction.
.
.
.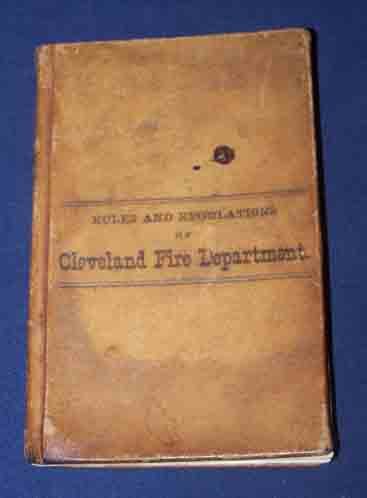 RULES AND REGULATIONS CLEVELAND FIRE DEPARTMENT
DATED 1876 READ THE BOOK: CLICK HERE
.
.
.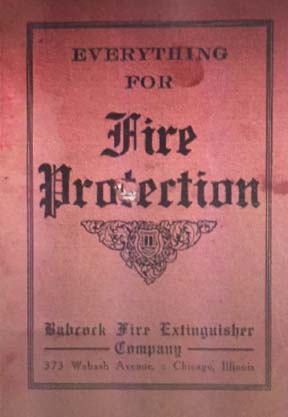 BABCOCK FIRE EXTINGUISHER COMPANY SALES BOOKLET
" EVERTHING FOR FIRE PROTECTION "
ILLUSTRATIONS OF EXTINGUISHERS, CHEMICAL HAND XTINGUISHERS, HOSE CARTS, WHEELED EXTINGUISHERS, OE, HOSE RACKS, WRENCHES, NOZZLES, LADDER PIPES, PIKE POLES, AXES, LIFE NET, ECLIPSE LANTERNS, GONGS, SLIDE POLES, LADDERS, CAIRNS HELMETS AND BOOTS .
DATED 1907 READ THE BOOK: CLICK HERE
.
.
.
NEW ITEMS - - - - CLICK HERE !
VINTAGE FEDERAL SIGNAL BEACON RAY LIGHTS..CLICK HERE
PARTS PAGE LENSES & LIGHTBAR PARTS..CLICK HERE
FIRE COLLECTIBLES......................... CLICK HERE
EMERGENCY LIGHTS ........................CLICK HERE
SIRENS & MISC. ....................................CLICK HERE
HERE IS A LINK TO A: F.D. MEMORIBILIA BOARD.
HERE IS THE LATEST ADDITION TO MY COLLECTION :
FIRE MEMORIBILIA FOR SALE OR TRADE:

1900 GAMEWELL BOX WITH RETROFIT 1928 DOOR
RESTORED............... SORRY, SOLD click here for photo

1951 GAMEWELL BOX IN AS FOUND CONDITION
WORKING ORDER click here for photo

GAMEWELL POLICE BOXES
EMAIL ME IF YOU ARE INTERESTED.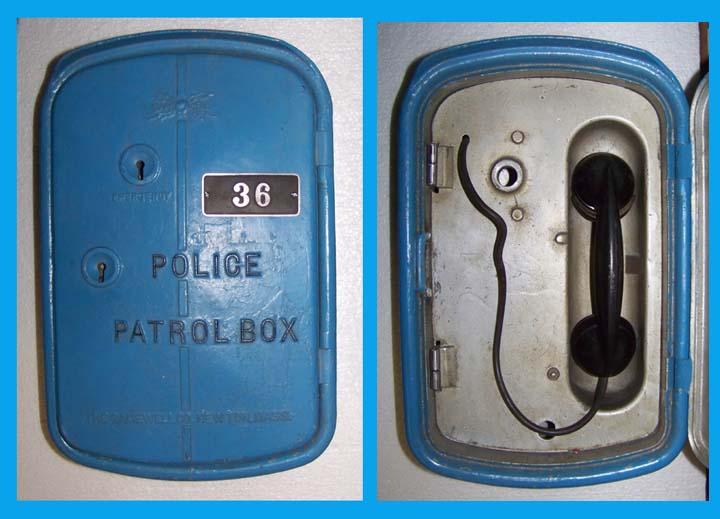 GAMEWELL POLICE BOX IN AS FOUND CONDITION
click here to see Police Boxes for sale

PLEASE FEEL FREE TO CONTACT ME IF YOU HAVE A QUESTION, OR SOMETHING TO SELL.

........SEE-YA ON THE ROOF..........


HELP!!!!!!! I AM LOOKING FOR A CAST BRASS NUMBER PLATE FOR AN EARLY 1900 GAMEWELL BOX WITH A NUMBER 46 IF ANYONE HAS ONE PLEASE EMAIL ME
THANKS !


DON'T FORGET TO VISIT THE
" VISITING FIREMAN "
WEB PAGE

HERE ARE SOME LINKS !
CLICK HERE FOR LINKS
VISITORS SINCE 1997
Free counters provided by Honesty.com.

BELOW IS OUR DEPARTMENT'S PATCH
TO SEE OUR STATION CLICK BELOW
CLICK HERE TO SEE THE STATION

SEE OUR SQUAD
CLICK HERE TO SEE THE SQUAD
Let me know what you think about my page.
Send mail by clicking here.
6-10-16