Welcome to Dcaptain.com
Vintage Antique Polished Fire Extinguisher Page
TO CONTACT ME CLICK HERE. TO SEND MAIL !
HERE IS A RARE APPARATUS EXTINGUISHER.
A SEAGRAVE EXTINGUISHER WITH THE CARRYING STRAP AND NOZZLE
PRICED AT 425.00 AS SHOWN - CAN BE POLISHED FOR ADDITIONAL COST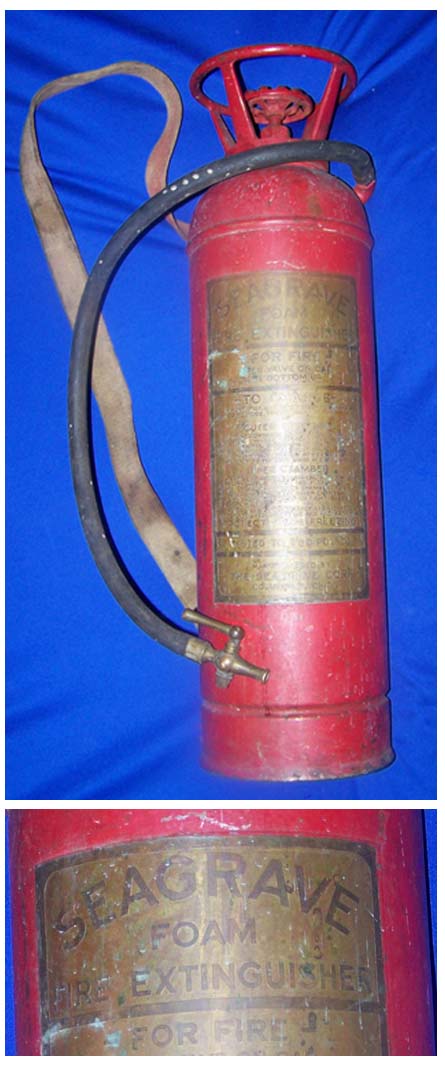 The following are examples of polished extinguishers that have been sold - if you are looking for a nice PRFESSIONALLY POLISHED and LACQUERED extinguisher, email me and I will send you photos of what is available right now !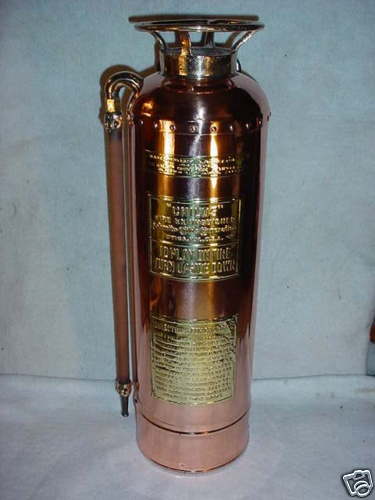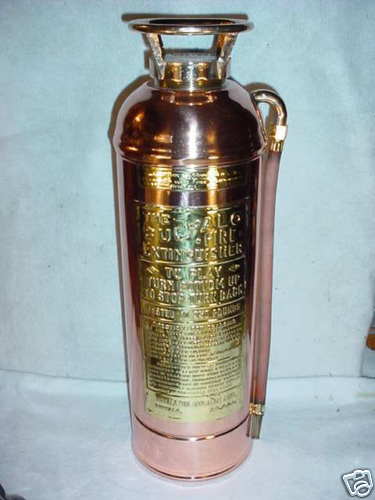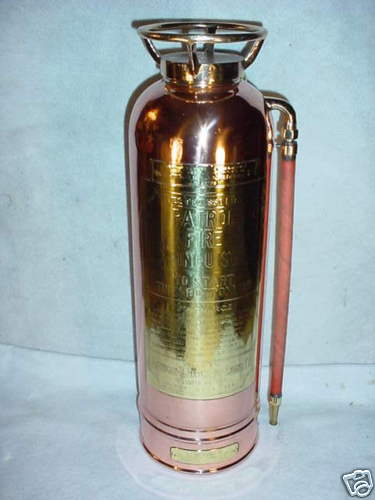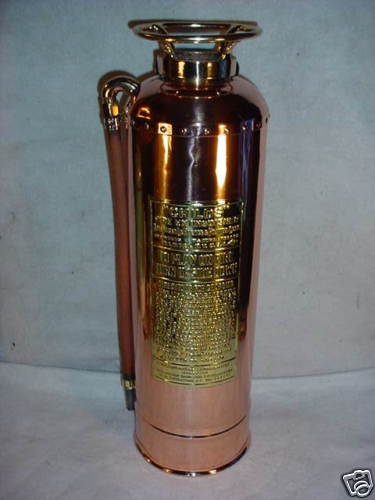 GO TO DCAPTAINS HOME PAGE:
All items are plus shipping